That title sounds somehow faintly dodgy, but it wouldn't write itself any other way.
This is intended as a running thread just to let one another know what we're each doing, whether we're around or not and somewhere to scream if it's all getting too much. I don't want to stock the first post with too much information, perhaps just names of current admin and when they're online? Keep it short and sweet.
Alassante_Estel
: Timezone GMT -5. Will usually do posting and admining in the mornings on weekdays. Am online at night as well, when I can't drag Steve off the computer. Weekends - definitely available for emergencies, but mostly a spammer
Berhael
: Timezone GMT. I can usually lurk and post quickly during office hours, but not much more. I'm much more reliable on the evenings, and irregularly during the weekend.
Griffon64
Timezone GMT + 2. I check email for updates ( PMs and new registrations ) every hour or so during office hours, and have B77 running after hours and over weekends.
Online Weekdays: 04:30am-05:20am, 06:10am - 16:30pm, 18:00pm ~ 21:00pm. The last time span there I'm at home in the evenings, and B77 is more or less open and running then.
Online Weekends: Pretty much 08:30am -23:00pm, unless I go out and do something, B77 usually open and up to date on events.
Leoba
: Timezone GMT; online 8 - 4:30 Mon-Fri, plus irregular evenings and occasional weekends; cannot access admin email from work
_________________
Also found on Facebook - hunt me down via the MetaTORC group.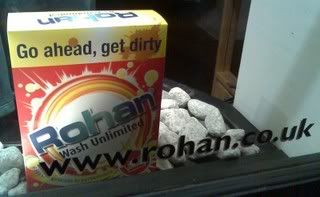 I just adore the concept of washing Dirty Horseboys!