yovargas wrote:
I
actually
believe all humans have an inalienable right to free speech, period.
Yes - I agree. I remember when the KKK had a rally in Milwaukee, and I remember going to the counter rally across the street from it. I can't even imagine it being illegal for something like the rally and counter rally to happen. If some KKK member wants to get up on a podium and say that he thinks White Lutherans are superior, fine. He's wrong, but that's fine. Just let me get up on a podium across the street from him and let me tell him what a twat the rest of the world thinks he is.
At least so much as free speech isn't interpreted in such a way as to allow someone to show something that could cause permanent harm or to show something that is illegal. For instance, the assholes who recently posted a video on YouTube of a woman being raped, or people who start up porn sites showing actual rapes.
I find the whole "right to free speech" to be more of a sound bite in the UK than the US. Here, you have the right to say it, so long as no one in authority thinks you're doing something like "inciting racial hatred" or whatever other rules/laws there are regarding censorship - not being able to show a penis entering a vagina in privately owned pornography, for instance. In the US, say what you want - free speech there is not a sound bite. It is something we very much take for granted however. I never realized how much we were given in the way of free speech until I came to the U.K. I mean, yes, you can say "Fuck" on TV here, and you can show bare tits, ass, vaginas and penises on TV as well. However, if you express a strong opinion in a public forum which is on "the line" all it takes is one person in authority to decide you've gone over that line to get you into trouble.
I actually have a hard time comprehending that an opinion could basically land you in jail. Owning porn that actually shows, in detail, a penis entering a vagina could get you a huge fine, and put in jail. Hell, owning the miracle of birth video could get you a fine and put in jail since it shows a penis entering a vagina and ejaculating there.
I don't know how to explain it because there's such a difference of opinion on where to draw the line, or even whether or not
to
draw the line. There's even a basic difference in the government that talks about the line. I mean, I generally approve of socialism, but keep in mind, America was founded on the principle that the government should
stay out
of the peoples lives. Our government was founded in such a way as to allow protests and rallies, even, or more especially, on subjects that were disliked
because
it was a reaction to an overbearing, overcontrolling government.
Americans have almost an actual fear that if the government starts drawing the line, it will redraw it and redraw it until we end up like China or something, so we prevent that line from being drawn in the first place. Coming to Europe from that background, I can't imagine letting my government decide to draw the line and decide where to draw it. A European going to American probably couldn't imagine letting what is essentially a hate group, exist publically and loudly.
It's a fundamental difference in the psychology of government, and I have absolutely no idea how to even begin going into that in such a way as to properly talk about it and get into the nitty gritty of it.
_________________
For small creatures such as we the vastness is bearable only through love.
- Carl Sagan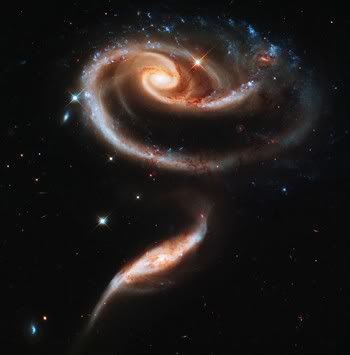 Now that your rose is in bloom, a light hits the gloom on the grey.
- Seal