ToshoftheWuffingas wrote:
Then there is the saying, sweet Fanny Adams, which means ending up with nothing much. The initials might give a clue.
In 1869 new rations of tinned mutton were introduced for British sailors. They were unimpressed by it, and decided it must be the butchered remains of Fanny Adams - a 7 year old murdered by a solicitor. The way her body had been strewn over a wide area presumably encouraged speculation that parts of her had been found at the Royal Navy victualling yard in Deptford, which was a large facility which included stores, a bakery and an abattoir.
"Fanny Adams" became slang for mutton or stew and then for anything worthless — from which comes the current use of "sweet Fanny Adams" (or just "sweet FA") to mean "nothing at all". It can be seen as a euphemism for "fuck all".
This is not the only example of Royal Navy slang relating to unpopular rations: even today, tins of steak and kidney pudding are known as "baby's head".
The large tins the mutton was delivered in were reused as mess tins. Mess tins or cooking pots are still known as Fannys.
_________________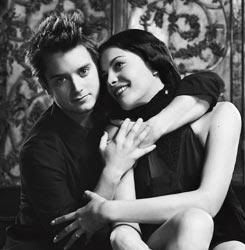 Screenshot from the upcoming ROTK: EEE. PJ, I love ya and all you've done to put us Tolkien geeks into the mainstream, but this crosses a line.