The picture might receive even more attention if the supermodels were actually attractive.

Of course, if they were actually given food during the shooting of The Last Supper, the shot ten minutes later would be of them sticking their fingers down their throats trying to hack it all back up again.
_________________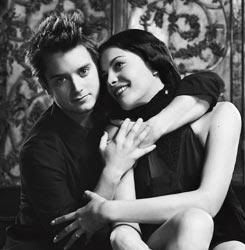 Screenshot from the upcoming ROTK: EEE. PJ, I love ya and all you've done to put us Tolkien geeks into the mainstream, but this crosses a line.