Ara-anna wrote:
See blonde chick in my signature...she's the new #6. She has big boobs....need I say more oh Lidless Steve?
(*) (*)
If Tricia Helfer's #6, I gotta see #1-5!
*although the boobfies are fake, given earlier stills of her (a couple of paracetamol on an ironing board). Me likes the boobfies*
Let's face it, if we are talking pneumatic boobfies, Seven Of Nine beats #6 any day.
Axordil wrote:
Quote:
and for some reason I don't think of cylons should be kissing air
Think of them as VERY advanced versions of Microsoft Word and you'll have no such problem.
They go down on you every day instead of only twice a week?
_________________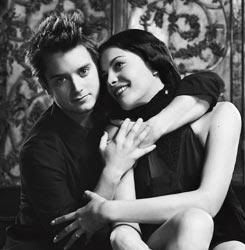 Screenshot from the upcoming ROTK: EEE. PJ, I love ya and all you've done to put us Tolkien geeks into the mainstream, but this crosses a line.