I must say I've really appreciated the fact that the actors have remained the same through out the whole run (besides Richard Harris....he was a lovely Dumbledore.
) I was watching the first film the day before going to see Deathly Hallows, I went to the midnight showing as well, and I couldn't believe how small they all were! The boy's voices hadn't even changed yet, though big difference already in Chamber of Secrets.
I think the only time I really noticed the filming style change is when it went from Chris Columbus to Alfonso Cuaron. I enjoyed both films, but the styles deeeefinitely changed. After PoA I didn't notice the changes so much anymore. GoF is the movie I was most disappointed with....it was the one I felt most gipped in content. Rushed and all they seemed to pay attention to was the Tri-Wizard tournament.
I read Deathly Hallows within a few days, picking it up at its midnight release and haven't read it since, so a lot of it did fade in my memory. Thus I couldn't feel to gipped in seeing the film. I did, however, pick it up when I got back home after 3:00 in the morning and start to read it again, finishing in two days.
Things I missed and wish they would've touched on even briefly....the recognition between Harry and Dudley before the Dursleys leave. I can forgive that though seeing how they filmed it without any exchange of goodbyes and giving no inkling that they were being taken away by wizards, just enough to show that they were leaving.
I did also love the scene of Hermione wiping her parents minds and was actually surprised to not find it in the book that way. It felt so natural and more dramatic.
I wish they would've shown the reconciliation between Kreacher and Harry etc at Grimmauld Place, and that they
wouldn't
have added Dobby in when he comes back with Mundungus. I kind of miss the transformation of his character, and his acceptance of even Hermione the mudblood.
I didn't even remember, but looking back, wish they would've included more in the rescue from the ministry. They actually lead a whole troop of witches and wizards out who were up for trial, not just the one woman (her name is escaping me). I did like the change on how they got the locket from Umbridge though and the little addition of the "I must not tell lies" line. I feel like it was more meaningful than the way they did it in the book, less use of spells and less sneaking.
I miss the bit where Dean Thomas, Mr. Tonks, and the goblins end up camping right next to where Harry, Ron and Hermione are without knowing it. They used the extendable ears to get some news about the rest of the wizarding world.
The scene in which Ron leaves was perfect, they pretty much followed it word for word from the book too.
Not really any critiques of Godric's Hollow or Ron's return, saving Harry. I hope they still explain later on who's the Patronus was, though, and don't breeze by that.
And I did still cry for Dobby at the end.
Oh! and speaking of other creatures, I like the way they arranged Hedwig's death....mostly because it implies some forgiveness from her towards Harry at him keeping her caged up so long. In the book she just got zapped in her cage, nothing to do with trying to save him.
I thoroughly enjoyed it and can't wait for the last part.
It shall be kind of sad to finally say goodbye to Harry Potter....I wonder what the young actors may get themselves into after it's all finished.
_________________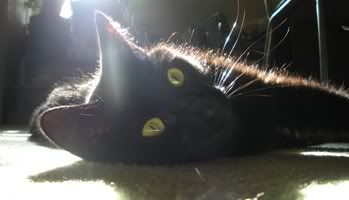 "Morning has broken and I have felt a presence that disturbs
me with the joy of elevated thoughts; a sense sublime of
something far more deeply interfused, whose dwelling is the
light of setting suns, and the round ocean and the living air,
and the blue sky, and in the mind of man; a motion and a
spirit, that impels." -Wordsworth