For my part I would prefer the TOE to have a lower age limit to at least 16 given that there is no porn in it and it would benefit that age group when they need it most. However, to balance that, I understand the theoretical possibility of a professional (teacher) for some dumbass crapped-up reason losing their job because adult discussions took place where 16 year olds can post and read, even though the discussions (so far) are quite above board and not intended to be pornographic or to titillate.
The way I see it overall then is that B77 isn't really growing and the number of people falling into that age gap is minimal at best. Let's keep it to 18. If a 16 yo has an adult problem, there's always YM and e-mail I suppose.
As for changing any rules by diktat, that has
never
been proposed by me. I have been one of the staunchest supporters of democracy on this board and I tire of the ennui of V-man's insinuations.
Now, although the name is owned by me, that truly is not the case. I have stated many times it is in my name purely as a nominee for the members of Board77, a trustee. I claim no legal rights to the ownership and fair use of the name over and above the other members.
And just to make it clear, I hereby sell any sole ownership I have to the name
www.board77.com
to the current and future members of
www.board77.com
and this messageboard on
www.phpbber.com
, with each and every member having an equal part in ownership. The consideration is for any member to post "strudel" in this thread.
_________________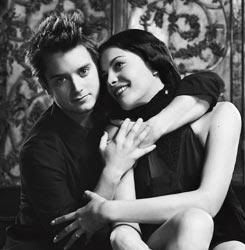 Screenshot from the upcoming ROTK: EEE. PJ, I love ya and all you've done to put us Tolkien geeks into the mainstream, but this crosses a line.