Prim wrote:
I am awed by the depth of theoretical knowledge on display here.
Theoretical? Hmmphh.
While we wait for the votes to continue coming in, here's some more info related to peyote.
The Huichol people of Mexico use peyote for many religious and "milestone" social ceremonies. Their art is very often "peyote inspired".
Real peyote, and as it is depicted in Huichol art.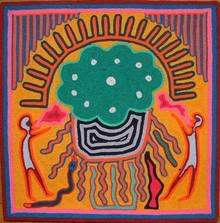 What the camera sees, and what the Huichol see: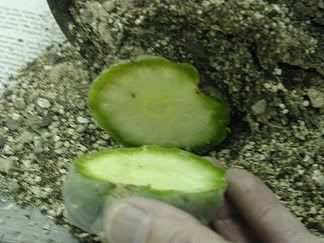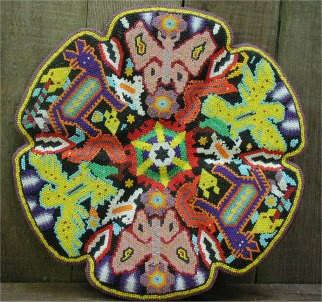 A picture depicting a shaman's peyote ritual: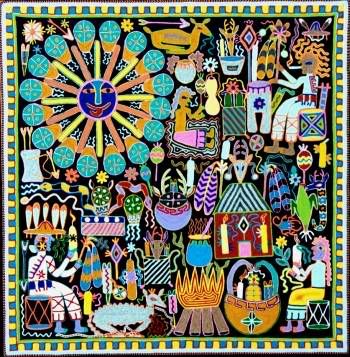 And what is so mind-boggling to me is that these pictures are all made from either yarn or beads.
Seen "up close and personal", they are just staggering in their detail, colour, and design. A small group of Huichol often visits the coastal town in Mexico where we vacation, and watching them piece together these works is fascinating.
Oh yeah, and the Huichol also had a very interesting childbirth tradition (although I've only seen references to it in writings on their past history, so who knows if it's still in practice today). The husband/father-to-be would seat himself above his labouring wife on a sort of scaffold contraption. String would be tied around his testicles and every time the woman felt a contraction, she would pull on the string, thus making the pain of childbirth a shared experience for both partners.
I now return you to the vote in progress.
_________________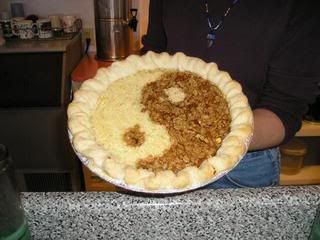 "The pie that can be eaten is not the Eternal Pie."