Faramond,
The statistics are duly noted. There are other threads around where we can discuss the
causes
of that statistic and work on moving forward. Namely:
1 The overall atmosphere being almost that of a huggy romper room that meant the more literary types felt out of sorts.
2 Those who invested their time in the Charter finished and looked back on the board and, because they had not had the time to invest their own personalities on the board, did not recognize the board any more. There is certainly an overlap between this and the reason above.
3 Rangers having fuck-all muscles to nip arguments in the bud. This is necessary,
absolutely
necessary, when hot heads (I'm one of them at times) and immovable objects collide. Several of the posters on your list have left purely because of seeing huge arguments spill over and soil thread after thread.
No need for a new thread.
_________________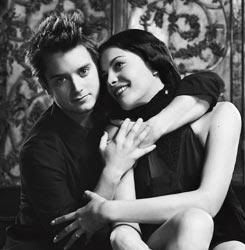 Screenshot from the upcoming ROTK: EEE. PJ, I love ya and all you've done to put us Tolkien geeks into the mainstream, but this crosses a line.