I took the Mythbusters Valentines quiz and the one question I got wrong was where the heart shape comes from. Here's what they had to say:
Quote:
Ever wondered where the "heart" shape comes from? It bears little resemblance to the blood-pumping organ that shares its name, and yet both are associated with love. While some theorize that it is simply the result of medieval attempts to depict the human heart based on an inaccurate description, there is another, more intriguing possibility.

In 7th-century B.C. North Africa, the city-state of Cyrene enjoyed a profitable trade in a plant called silphium. In addition to its popularity as a seasoning and a treatment for a variety of minor ailments, this now-extinct plant was also an herbal contraceptive. So valuable was this plant to Cyrene's economy that they minted coins depicting its heart-shaped seedpod. This shape came to be associated with sexuality, and eventually with love.
_________________
For small creatures such as we the vastness is bearable only through love.
- Carl Sagan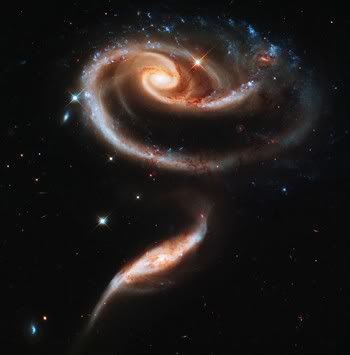 Now that your rose is in bloom, a light hits the gloom on the grey.
- Seal