I'm selling a good-as-new buggy (stroller, for the Americans among you) on ebay and have been stunned at some of the emails people have sent me. Folks will try anything on won't they.
It's barely been used as we preferred slings and I've made the reason for sale clear in the advert. Now I may have pitched the starting price too high (time will tell on that one) but it's comparable with another similar one that sold well and mine is in a colour scheme you can't buy new anymore.
Anyway, I have had one person ask me: "would you consider a swap?" (swap with what - she never specified). Several have asked for "buy it now" deals. One asked if I would consider a "buy it now" for a chunk less than starting price
and
post to Spain, despite the fact that I clearly stated "UK bidders only".
Arrrrrrrgh! So many time-wasters.
_________________
Also found on Facebook - hunt me down via the MetaTORC group.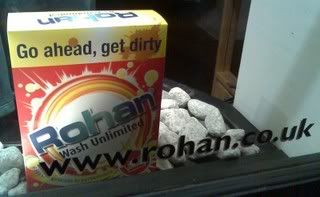 I just adore the concept of washing Dirty Horseboys!