Axordil wrote:
Quote:
I've wondered a bit as to why the superhero genre is so dominant in the comics world.
Doctoral dissertations have been done on that question, and it's still pretty open. But there is certainly a connection between what gets published and the core demographic of young guys.
Quote:
Seems like a perfect match for the graphic novel, yet very little seems to exist.
I suspect the history of both the comic book and the fantasy genre have a lot to do with that. The people who write fantasy look at Tolkien, not Stan Lee, when they seek a role model. Or nowadays, J.K. Rowling, of course.
Even books that aren't superhero books, when analyzed critically, have many of the same attributes as the superhero books, but those attributes are sublimated into the work in a more generic way or in other ways that appear superficially different from the superhero motif.
Part of the reason for this is historical, and part of the reason is that many of the common elements lend themselves well to pictorial (or word+picture) treatment.
Things like the wearing of masks, for example, alter egos etc, psychological conflicts (often with parents or other authority figures, or between the inner and outer self as represented by the alter ego). Also, the "otherness" of important characters, often the main character or the group he represents.
My brother has taught a University level course on the Graphic Novel for several semesters and he has a lot of info on this.
To use a well-known example, Maus, a graphic novel about the holocaust.
From wikipedia:
Quote:
Maus is a text constructed with at least three levels of narrative. The innermost level is that of Vladek Spiegelman's story before, during and after the Holocaust, as told to and retold by Art Spiegelman. The level that contains that story is the narrative concerning Art and Vladek's present-day relationship (circa the creation of the text), set mostly in Rego Park, NY. The third and outermost level is the one that appears on page 41 of Maus II, with
Art (and other characters) depicted as humans wearing animal masks
, with Art drawing and writing Maus itself, and contemplating the task of finishing the book, the research process, and Maus I's publication. Rick Iadonisi, in his essay "Bleeding History and Owning His [Father's] Story: Maus and Collaborative Autobiography,"[2] referred to this outermost level as the "meta-meta-narrative," and Erin McGlothlin coined the system of "inner, middle, and outer" narrative in relation to this text[3].
Throughout the book, Art Spiegelman also confronts his complex and often conflicted relationship with his father; for example, Vladek exhibits racial prejudice against blacks despite his own experiences of anti-semitism.
He is also presented as stingy and a person who makes life very difficult for those around him, such as his first wife Anja (Art's mother, who committed suicide) and his second wife Mala, also a concentration camp survivor.
There are many other parallels, and my brother discusses these common themes and tropes in his class with regard to a large number of Graphic Novels of all kinds. The "otherness" aspect is fulfilled by the fact that the Jews were the "other", and so were made victims of the holocaust.
Superhero examples (which most of you probably know):
Superman - his mask is the person of Clark Kent and the "glasses" that hide his identity. He even adopts a different persona as Superman vs. Clar Kent-- a virtual mask of alter ego. He is an orphan, and has to deal with being a stranger in a strange world. His otherness consists in not being human, but appearing so (a play on the immigrant experience in America, perhaps)
Batman - Wears a mask to hide his identity and to preserve his anonymity as millionaire Bruce Wayne. Like Superman, Batman has a different persona. He too is an orphan. His parents were murdered, and he struggle with that memory. His otherness consists in his deliberate isolation and his great weath.
Spiderman - wears a mask, initially to hide his identity so he could make money as a performer, now to fight crime. He is an orphan in two ways: his parents are dead. His Uncle Ben, who raised him, was murdered by a criminal he failed to stop. This creates a huge psychological conflict for him. Much of Spiderman's background and persona is a clever satire on Superman (working at a newspaper---but as a photographer instead of a reporter); the colors of the costumer; the orphan thing and surrogate parents. His otherness consists in several things: intially, he was a shy wallflowerish student, outside the popular group. As Spiderman, he became more (other) than human due to the radioactive effects of the spider's bite. Personally, his otherness consists in the persecution by J.Jonah Jameson of "The Daily Bugle" (a parody of the Daily Planet in Superman) as a menace to society, when he is actually fighting crime. (This introduces more psychological conflict--am I really a menace? Is fighting crime worth it etc--which plays off the original conflict of his Uncle's death which led him to fight crime)
These attributes and many others are found even in non-superhero Graphic Novels, in part, because these things lend themselves well to pictorial exposition. The mask idea, for example. The ability to structure psychological conflict pictorially is also used to great effect. Pictorial visualizing otherness is also effective. Confronting the alter-ego can be representeed pictorially, even if it is all in the mind. Using visuals to express the "otherness" of a character is obvious.
I don't remember all of the details. But I thought that mentioning a couple of the basic ideas might be interesting.
BrianIs
AtYou
_________________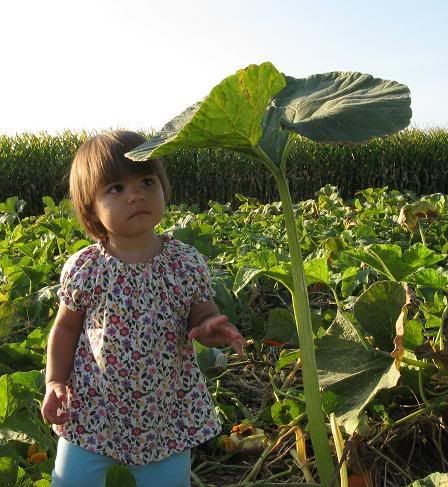 My niece, Humera, under a pumpkin leaf!