I can't recommend any book without seperating my recommendations into tiny sub-genres. Geeky I know, but I almost purely read Sci-fi / fantasy / horror and I find that those three genre titles don't nearly begin to cover all the different areas found within them. Sometimes I'm not in the mood for simply fantasy - I may want romance, or dark, or intelligent, etc etc etc.
So, the recommendations based on the many moods of Sci-fi / fantasy / horror
For
Dark Fantasty
I'm quite taken with
Anne Bishop
- all of her books are great, but her
Black Jewels Trilogy
is lovely and dark with a great twist on what is good and what is evil. Her new series, including the books
Sebastian
and
Belladonna
are also lovely and dark and a little bit twisted on top of that. Traditional stories, but told from a slightly skewed perspective and with great imagination.
For
Cyberpunk
, I've got to agree with Dawn on an author -
Neal Stephenson
is fantastic. My favorites of his that I reread frequently are
Diamond Age
and
Snow Crash
however, not Cryptonomicon.
For
Space-age Sci-fi
,
Karl Schroeder
is absolutely brilliant - it was actually one of his books and
not
Guy Gavriel Kay, that caused me to start the
Reading as a Sensual Experience
thread. Schroeder is finally starting to get the recognition he deserves and I would highly highly highly recommend reading him.
For
Fantastical Romance
I've fallen in love with
Stephanie Meyers
and her
Twilight Saga
. Seriously well written. First series in fact, where I read all three books in one day, and then read them again the very next day.
Historical Fantasy
is
Guy Gavriel Kay
and his
Sarantine Mosaic.
I love all of his books, and never know which one is my favorite at any given moment, but the Mosaic and Tignana are the ones that really stick in my head - I loooooooooooooove them
General Horror
-
Stephen King
. Either
The Stand
or
Needful Things
- my favorites by him.
For a more
Insidious, intelligent horror
-
Jeff Rovin
wrote a book called
Conversations with the Devil.
It doesn't come across as scary at all, but I actually had to put it down for a few days. All the little not so scary things added up into something that sent my mind spiraling and I ended up scaring myself
I love a book that does that
Apocalyptic Sci-Fi
- one of my favorite genres
Forget the movie - The book
The Postman
by
David Brin
is simply awesome. There are a ton of really great books in this genre, but that one really stands out for me.
Ethics based sci-fi fantasy
it's
Sheri S. Tepper
100%. Sometimes she is described as an eco-feminist sci-fi author, but I really think that that sells her short. She writes about a huge variety of issues beyond that. She is absolutely brilliant, and the way she uses sci-fi fantasy to open a discussion and make you think about various different issues is pure genius, especially as she assumes that her readers are intelligent, and she doesn't lead you by the nose through the story. I have never ever read another author like her and that's a very sad thing. She is quite simply amazing. I'd say my favorite books by her are
The Family Tree
,
Gibbons Decline and Fall
.... you know what - I just almost listed 11 different books, so I think I'll leave it at the first two
Alternative Present - witches, werewolves, vampires, etc
- I go for
Kim Harrison
for this. She's one of the few who doesn't feel the need to go from one pornographic sex scene to another with very little story inbetween - a lot of authors in this genre do that and it pisses me off cause you never know until you've actually bought the damn book. Anyway, Kim Harrison writes a fun story - definitely a light read, but a good one none the less.
Patricia Briggs
is also good fun in this genre as well.
I probably have a hundred more books I would recommend, but I'll leave it at that for now
_________________
For small creatures such as we the vastness is bearable only through love.
- Carl Sagan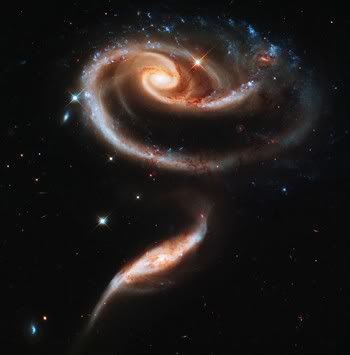 Now that your rose is in bloom, a light hits the gloom on the grey.
- Seal