Has anyone else read this?
I couldn't put this novel down!
I went into it with no preconceptions at all: I'm not a massive fantasy novel fan (not compared to Din and most of you guys anyway), often finding them a little lacking in literary style and character development. So I did no book-shop selection routine - this book was just handed to be by my beloved, with instructions to read it!
It was everything a good fantasy romp ought to be.
I adored the characters (Locke is definitely worthy of a little crush - just enough weakness to make him engaging - trust me, fancying the male lead is important in a book), the plot twists, the pace, the use of flashbacks to the past. It was everything a roleplay crossed with a novel ought to be - it makes me want to get my dice out but above all makes me want to read more of this.
Fortunately, the second book is sitting on the bedside cabinet awaiting my tender ministrations.
_________________
Also found on Facebook - hunt me down via the MetaTORC group.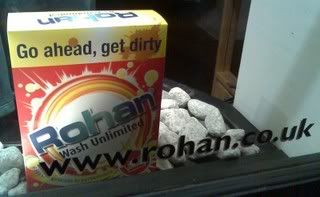 I just adore the concept of washing Dirty Horseboys!