Right, so I've never talked about liking books like this before, although anyone who's ever visited my house and seen my bookshelf will know already
I, of course, read other types as well. Anyone who knows me knows my love of Guy Gavriel Kay. Apocalypse sci-fi books are also fun
I've never been one to put down any type of book or any genre as being less than any other. I even have read the occasional fuck book.... ahem, romance novel
Steve often teases me for the books that I read, but hey, if you read well over 200-300 books a year, some of them are bound to be not the literary genius that we all would prefer to read
The vampire/werewolf/witch books though - I love books like this. They're usually "our world but not" type of things, and are light, easy but really fun reads. The ultimate escapism novels. The thing is, they're never really emotionally involving. Fun, yes, but in a good action movie sort of way.
I picked up a trilogy by Stephanie Meyer - Twilight, New Moon and Eclipse. I wasn't expecting too much more than a nice easy read. After all, these were in young adult book section, and billed quite openly as a love story. I only got them cause they had been on the best sellers list for ages and were in my typical light reading genre of vampires/werewolves/witches. My thoughts were leading me in a Harry Potter sort of direction - fun and interesting, but not all that engrossing.
I would say there wasn't much in the way of gratuitous scenes in these books at all. Most books of this genre include paragraphs of physical description, or personality description, or what clothing the character was wearing each and every day described in the book. In these books, I didn't even know the hair color of the main character until the third book and it didn't matter. I didn't feel like I was missing out on a thing. In a series that spent so little time describing the characters and instead spent it's time telling the story, I felt more like I knew the characters than any other book of this genre that I have ever read simply because I was able to create them for myself.
I was actually impressed.
So, are there any other unashamed vampire/werewolf/witch books readers out there on this board, or am I the only one?
If you have read Stephanie Meyer, what did you think?
Do you have any books in the genre that you would recommend?
_________________
For small creatures such as we the vastness is bearable only through love.
- Carl Sagan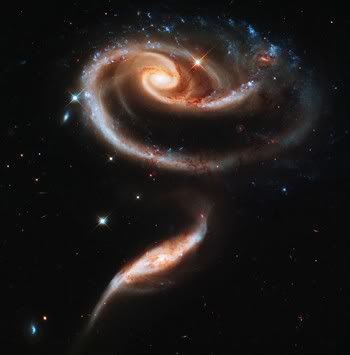 Now that your rose is in bloom, a light hits the gloom on the grey.
- Seal