I haven't read anything by Charlaine Harris, but I love Kelly Armstrong. The only thing with her books is that they technically go in a sort of order, but it isn't advertised. I read them out of order the first time because of that, and somethings didn't make much sense. Bitten is the first one though, so it should be all good.
In that same vein, I'm also a big fan of Kim Harrison and C.E. Murphy.
Richelle Mead is good as well, but her books do involve a fair amount of sex - it doesn't seem gratuitous though, and the warning is in the title as the word Succubus is in all three. Her third book made me cry though, which these sort of trashy vamp/werewolf books don't usually do.
Amy Lane is one of my top favorites but her books have a lot of sex, and not the type that anyone under the age of 18 should be exposed to. Lane is the only author I've read, however, where, though the sex can be graphic and is anything but vanilla, you know she is writing about love and you feel it between the characters. She's self-published though, so you can only get her through Amazon, and you have to deal with some editing problems.
Rachel Caines weather warden books are great fun and her Morganville Vampire books even more so.
Patricia Briggs is one of my favorites for werewolfy type books. Good fun, and the main character is really likeable in a tough bitch sort of way.
I love Jim Butchers "Dresden Files." He's one of the only male writers in this genre, with a male main character, and it makes for a nice change. More action and excitement and less romance than the girls.
Karen Chance is also an easy and amusing read, but with enough interest that you can reread within a year and realize that you've forgotten a lot.
Elaine Cunningham writes slowly so only two books in her series so far, but it's one that I look for the new book every time I'm on amazon and I've reread the two I have three or four times.
Let's see...
I've also got Laura Anne Gilman in this genre, and I really like her two main characters. Lots of creatures in her world, so it's a bit different from the rest of the werewolf vampire stuff.
Kim Harrison, as I said. I like her redheaded witch main character, but methinks the author has been screwed over by men quite a bit in her life, and it's reflected in her books.
Tanya Huff is good, but I hate the covers on her books. Granted, now that there is/was a TV program based on her stuff, all the covers are TV outtakes instead, which I find more annoying. Still, she writes a good story.
Mercedes Lackey actually has some stuff in this category as well - Burning Water, Children of the Night and Jinx High. All written back in the day before this genre got so popular, and Lackey is always a great read.
C.E. Murphy has her "Walker Papers" trilogy (so far) and her "Negotiator" trilogy (so far). I thoroughly enjoy both, but, I've got to admit, I really like the cross-species romance in the Negotiator trilogy. Definitely girl zone, but not in a cheesy stupid way.
Jennifer Rardin has a badly written series of books, but despite the fact that they read like an unedited nanowrimo attempt, they are good fun. More of a check out from the library rather than buy, however.
Lilith Saintcrow has books as cheesy as her name, but they read like an action movie and are a great way to visualize hot men and kicking ass, lol.
Carrie Vaughn's Kitty books are short and sweet, very entertaining, and perfect if your brain isn't functioning at full capacity but you need something more engaging than TV.
Rachel Vincent tried to be different by writing about werecats as opposed to werewolves, but she didn't do her research and set up the "pride" exactly like a wolf pack. It pisses me off that she didn't study cat behaviour, however, her books are well written and entertaining, so I'll probably keep buying them
Even though she doesn't write vampire/werewolf type stuff, I am going to mention Anne Bishop here. I've read all the books she's published and her alternative fantasy worlds are incredibly well fleshed out, with lovely brooding men who manage not to be adolescent and annoying, and characters that generally make you like them. Her bad guys are totally bad, and her good guys aren't that good, but I actually care about her characters and her world when I'm reading her books. They've made me laugh out loud and cry and because of that, she's worth mentioning even though she doesn't fit in this genre. Besides, any book where characters named Daemon, Lucivar and Saetan are the good guys, women rule, murder is legal, and black is the best colour.... Nice gothic fantasy in the best possible way
I don't know why I decided to discuss almost every author I own in this genre, but I have, so
_________________
For small creatures such as we the vastness is bearable only through love.
- Carl Sagan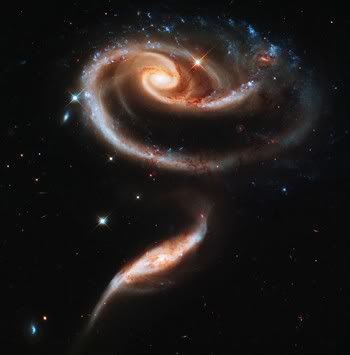 Now that your rose is in bloom, a light hits the gloom on the grey.
- Seal