Ah, I see
I'm actually pretty proud of what I've got this year. Usually I come up with a character and completely flesh it out - literally every single detail, the history, everything. I end up not being able to write a story around the character because I'm so concentrated on the character as they are that nothing can happen to them.
This year I wrote six words that I wanted to some how be involved in the story, and then I just started writing. I don't know my character at all - she's a complete mystery. Her relationships with other people is a complete mystery. I know what she looks like and I know where she works and lives. However, I only know these things because she had to have a full I.D. check, and physical description and living location came up on the computer in that part of the story. Even then, because the information was basically like that of a drivers license, just a bit more detailed, it isn't actually a really good description. Just the basics. She has black hair. I don't know if it's curly or straight, short or long, thick or fine, blue black or brown black - all I know is that she has black hair.
It's the first time I've ever written this way, and to be honest, I really like it. Instead of me wondering if other people are going to like the story and wonder what's going to happen with it, I am thinking that I like it, and trust me, when I say I wonder what's going to happen with it, I mean it. I have no idea where it's going, and I'm not even trying to figure it out. I did two paragraphs this morning, and suddenly there's the beginnings of a plot. Up until now, it's been set-up. Not just for the reader, but for me as well. I sat down for a quick write before running into town, and there it was. I swear, my fingers have brains, because they know what's going on, but I don't
_________________
For small creatures such as we the vastness is bearable only through love.
- Carl Sagan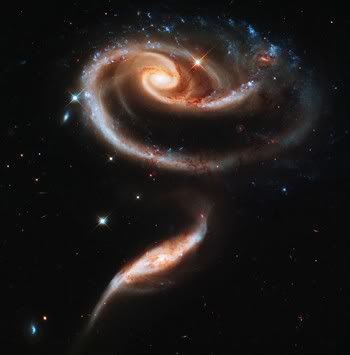 Now that your rose is in bloom, a light hits the gloom on the grey.
- Seal