I'm starting this thread as a reply to something Nin asked about in another thread, however, with how many people there are on this board who are studying, whether it be for fun or for school, we probably should have a reference thread.
So, anytime someone has a reference question regarding a subject, come in here and maybe someone can answer it.
I'll try to keep it organized by creating a catalogue in the second post with links, either to the relevent post, or to links provided.
Rangers can feel free to update the catalogue without asking me, if I am remiss in keeping up
____________________________________________________________________________________________________
In answer to Nin's post...
Nin wrote:
Estel, do you still have your anthropology books? We're desperately looking for a book for Tobias (Bodley: Cultural Anthrophology)

It's impossible to get in Switzerland, horrible expensive through Amazon.uk or com....

(Sorry for derailing the thread)
I used to have that book, but don't now. However, Better World Books has the third edition available for $7 -->
linky
-- and I believe they ship internationally. If not, Steve and I have a middle man address in the U.S. and we'd be glad to order it for you, if you wish.
I can also recommend some other resources for anthropology.
The Human Relations Area Files, or HRAF, was absolutely
invaluable
to me when I was a student. Unfortunately, since I'm no longer affiliated with any schools, I can no longer access it. Since you are a teacher, and Tobias a student, however, you should be able to contact the organization for access. -->
HRAF linky
. The teaching link might be of especial interest to you -->
linky
.
IMO, there is not a single resource in the world better than the HRAF for the study of anthropology or archaeology and for finding references within the field.
Some good, but not too dry and academic, books to look at would be:
"Humanity: An Introduction to Cultural Anthropology"
by James Peoples and Garrick Bailey.
It leans heavily towards cultural relativism, but that's increasingly common in anthropology texts in recent decades. Lots of pictures, it reads smoothly and easily, and is great for the most casual or serious student. It's definitely a valid resource, used commonly in universities in the U.S.
"Culture Sketches: Case Studies in Anthropology"
by Holly Peters-Golden.
This one has a number of different ethnographies, but is sort of a gentle introduction to themes a student would learn in an introduction to ethnography in anthropology type class. It covers the basics in a practical format rather than a theoretical format. Very good book.
Going away from Better world and back to amazon.com for a moment,
"Core Concepts in Cultural Anthropology"
by Robert Lavenda and Emily Schultz is a good book for explaining, as it says, the core concepts of anthopology. It also provides a bibliography for finding further resources. In fact, it's sort of meant for that, rather than to be a main book. It's more of a supplement.
I've got more, but it's getting really late so I'll post them later
Hope that helps
_________________
For small creatures such as we the vastness is bearable only through love.
- Carl Sagan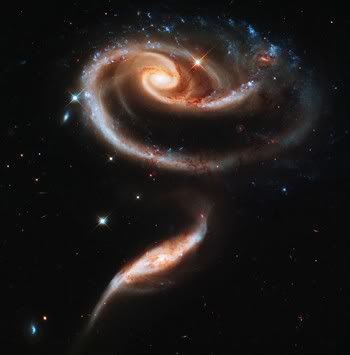 Now that your rose is in bloom, a light hits the gloom on the grey.
- Seal